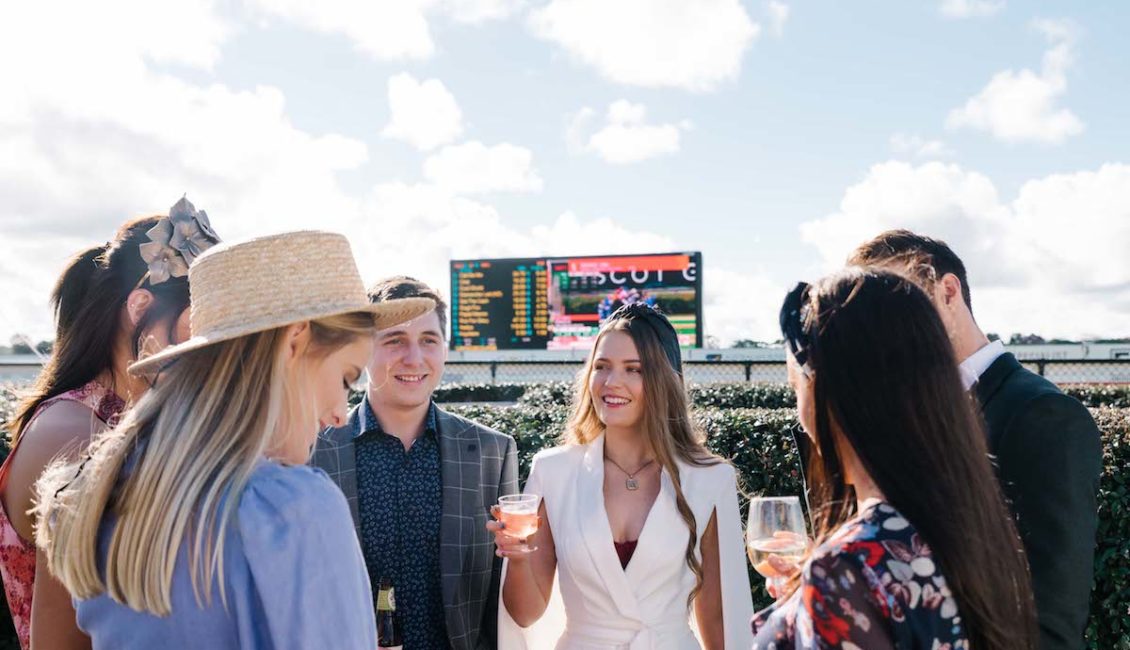 Welcome back to Newcastle Racecourse!
We are excited to have you back on track this Saturday!
There is an array of tickets and packages
available to suit any race day style.
In line with the NSW Government Public Health orders,
your return race day will look a little different. 
Social distancing and bio-security measures are in place throughout
the day including temperature checks for racegoers on arrival.
Any person that has attended any of the NSW venues listed HERE on the dates specified
must not attend a NSW racecourse or licensed premises and must in accordance with the
NSW Government Health Department requirements self-isolate for 14 days after attending the
venue AND undertake a COVID-19 test.
Any person that has travelled to or from Victoria after 24 June 2020 is not permitted to
purchase tickets to or attend this event under current NSW Government advice
regarding COVID-19 until they have completed a period of self-isolation for 14 days.
These measures are in place to protect patrons and staff, and your cooperation will help
ensure that we can continue to welcome racegoers back throughout the winter.
CLICK HERE to view changes to Conditions of Ticketing and Entry.
Please note:
To help us stop the spread, racegoers are required to remain in their selected venue for the duration of their stay.
Trackside Marquee
$135.00 per person
Price includes: Three-course lunch, 5 hour Silver Beverage package and 1 racebook.
Overlooking the home straight the Trackside Marquee offers the perfect trackside location to experience first-class hospitality at the races!
You'll enjoy a three-course lunch with a 5 hour Beverage package to set you up for the perfect day at the races!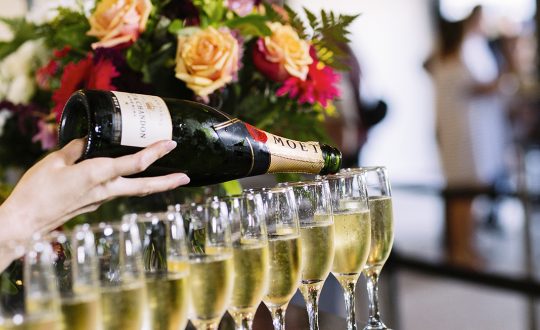 Members Lounge
NJC Members only
Members can pre-register a seat in the Members Lounge free of charge – seating will be pre-allocated for the day.
If you have a Member and Guest membership you will be able to reserve seating for two.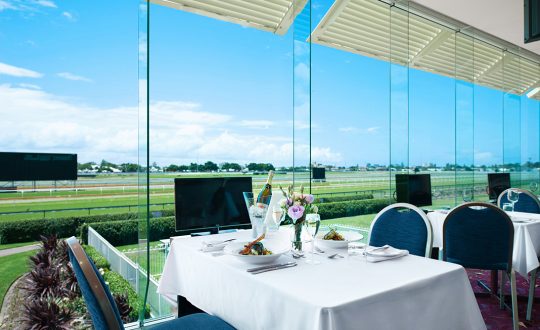 Chevals Restaurant
Members $115.00 per person
Non Members $125.00 per person
MENU
Price includes: 3 course Table d'hote menu (full table service) and 1 racebook. Each booking includes 1 bottle of Hungerford Hill wine.
Join us for a delicious Table d'hote menu and enjoy all the action of live racing from your table in Chevals Restaurant! With sweeping views across the racecourse, parade ring and finish line, you'll wonder how you ever watched the races anywhere else!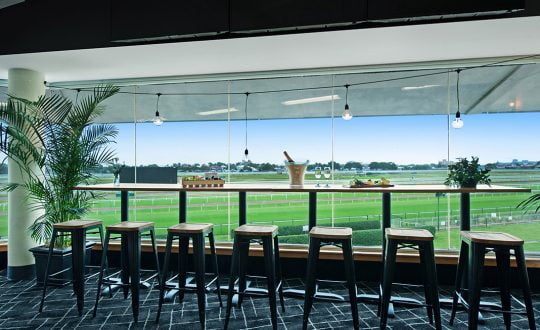 Mark Murphy Lounge
$15 per person.
All patrons must purchase their ticket online – limited tickets available.
All General Admission attendees will be in the Mark Murphy Lounge. Seating is not pre-allocated however, there will be seating available for all who purchased a General Admission ticket.