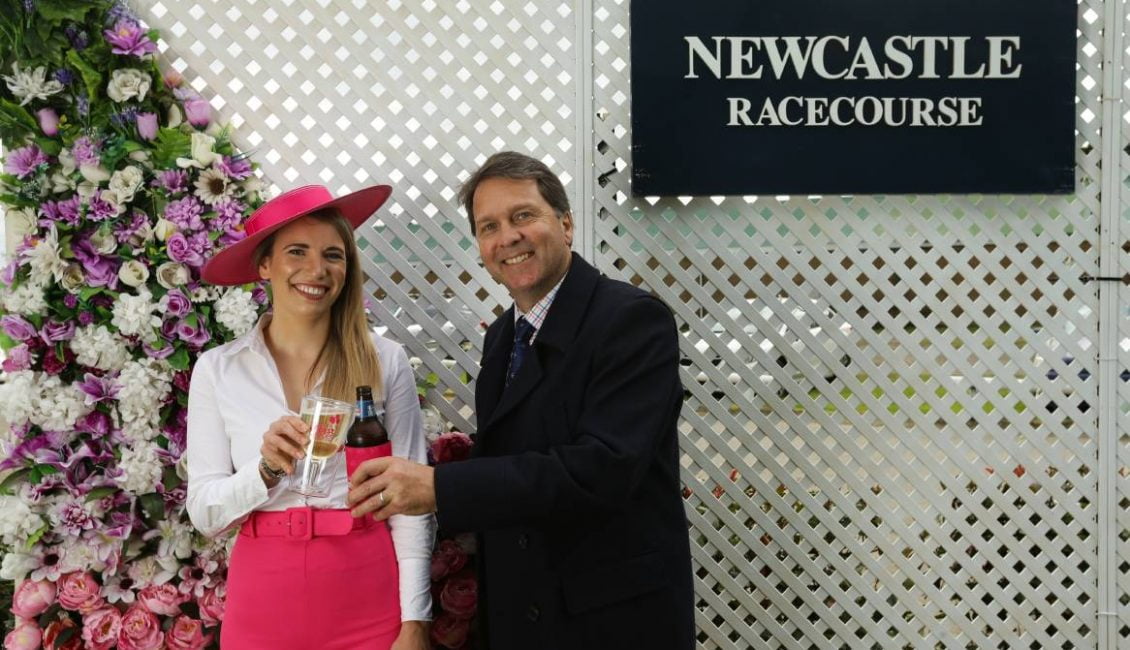 https://www.newcastleherald.com.au/story/6818372/
Keen spectators will be off to the races this Saturday as Newcastle Racecourse reopens its doors to the public for the first time since the coronavirus closed the venue to racegoers.
Whilst COVID-19 has forced the cancellation of the annual Clubs in the Community PINK Race Day, the reopening day will be a celebration of the partnership between Newcastle Jockey Club and the Hunter Breast Cancer Foundation (HBCF).
It will be the first time since the start of March that the racecourse will be able to host members of the public at a meeting.
The event will be held in a limited format to adhere to NSW Government restrictions, but Newcastle Jockey Club CEO Matt Benson said it will be great to have even a small amount of racegoers back at the venue.
"We were pretty lucky, the lockdown period wasn't during a busy time of the year socially for us," he said. "But it has been very unusual conducting race meetings with nobody here. It was a ghost town.
"Not only does it feel strange but it affects your bottom line. It will be tremendous having people back. It will allow us to have some semblance of normality."
The day will help to raise funds for HBCF, which has seen an increase in demand for services but has suffered a downturn in fundraising through the pandemic.
"The race day is the biggest part of our fundraising year," HBCF general manager Ellie Wells said. "We rely so much on the support and now it's more crucial than it has ever been."
Funds raised will help pay for initiatives such as private transport for patients, lawn maintenance, scholarships and cancer care packages.
Mr Benson said the club would make a donation to HBCF, and people can also donate online or support the cause by buying a PINK Gourmet Hamper filled with HBCF goodies.
"The PINK race day has been going for 12 years, it's a winter highlight for the club," Mr Benson said. "It's a wonderful partnership – as a social event and race meeting event it has been a runaway success so we want to do everything we can to help."
Hospitality packages and general admission tickets will only be available online as part of several government regulations the club must adhere to.
The packages will be offered on a first in basis and will be capped at a maximum per dining area with assigned seating. All patrons will require temperature checks on arrival and will need to adhere to social distancing standards.