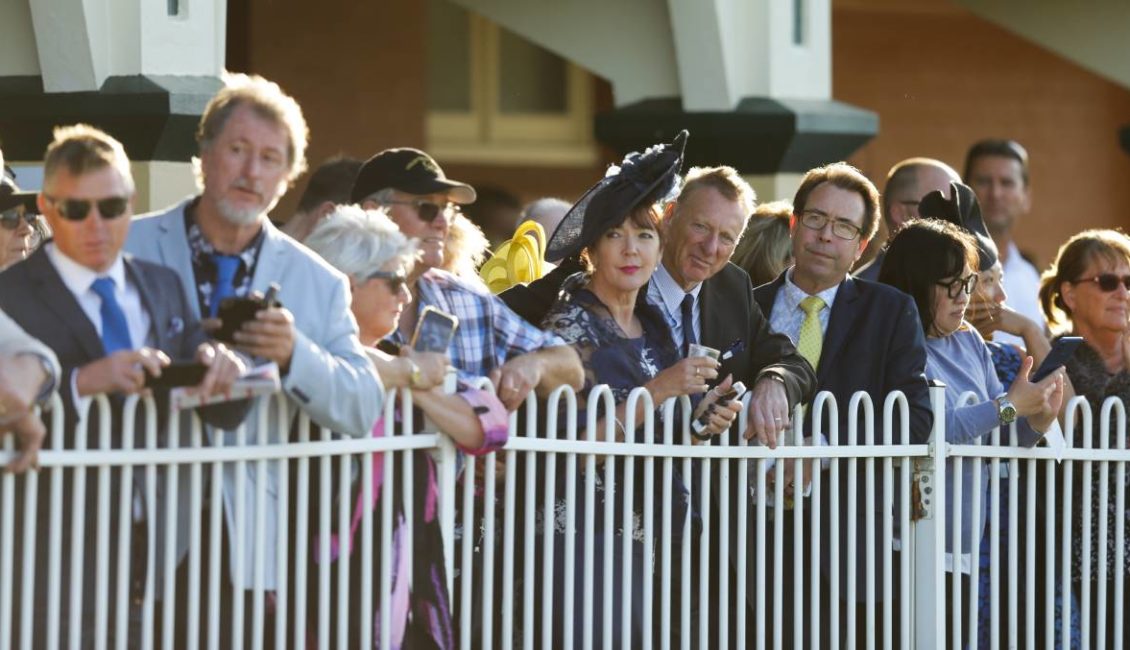 To be held Saturday 16 November, this will be the richest race a Provincial club has held in NSW.
More details will follow on the race programing, but a large crowd is expected to be in attanedance culminating in the NJC's peak end of year celebrations.
https://www.theherald.com.au/story/6196142/the-hunter-is-newcastles-new-1-million-spring-race-day/?cs=7580
Newcastle Racecourse will host a new $1 million 1300-metre spring race called The Hunter as part of a breakthrough stand-alone metropolitan meeting on November 16.
Racing NSW announced on Monday that the state-of-the-art Broadmeadow track and Wollongong's Kembla Grange course will join Hawkesbury and Scone as regional clubs to conduct annual stand-alone Saturday meetings, which are the feature meetings in NSW on their respective dates.
Kembla Grange's $1 million race, a 1600m event, will be called The Gong and headline their meeting on November 23.
The Hunter, a quality handicap, is designed to keep the best sprinters racing in NSW after the $14 million The Everest (1200m), the richest race on turf, at Randwick on October 19.
Racing NSW hopes to draw crowds of 20,000 to Newcastle and Kembla Grange for the stand-alone meetings in a major boost to provincial racing.
Newcastle regularly holds Saturday provincial programs carrying prizemoney of $35,000 per race, but metropolitan Saturday meetings feature standard races with stakes of $125,000 each.
The $1 million The Hunter race is another massive jump in prizemoney for the Broadmeadow track, which hosts five group 3 events a season. All have stakes of $160,000 except for the Newcastle Cup, which is $200,000.
Newcastle Jockey Club (NJC) chief executive Matt Benson said the changes were a huge boost for racing in the region.
"It's a huge announcement for the Newcastle Jockey Club, but it's also a huge announcement for Newcastle because a stand-alone meeting at that time of the year is massive for thoroughbred racing in the region," Benson said.
"And I think it consolidates Newcastle's position as the centre for racing north of Sydney in NSW.
"The upshot is that it brings Newcastle into focus at a time of the year when Newcastle is standing up as an event capital in NSW, with the V8s a week later.
"Newcastle in November has a nice ring to it.
"Hopefully it will be a cracking race meeting, and we've also got to look at what other opportunities for that meeting are available in regards to support races."
The Newcastle Cup, Cameron Handicap and Spring and Tibbie Stakes are part of the Friday program on the club's two-day spring carnival held in September each year. The NJC's other group 3 race is the Newcastle Newmarket, which is held in March.
The new stand-alone meeting will change the feature race schedule. The Max Lees Classic (900m) for two-year-olds, which was worth $75,000 and usually held in December, is one likely to move to November 16. The Spring Stakes for three-year-olds will also move to The Hunter meeting.
"I think the club's first thought is that the Newcastle Cup will stay where it is, but whether there are other group races that might be able to slot in as support races for the $1 million race, we'll have to examine that over the coming weeks," Benson said.
The Cameron Handicap is one race certain to stay in September given its winner gains a start in the Epsom Handicap.
Newcastle has long aspired to host an elite Saturday program, especially since Racing NSW's $11.2 million renovation of the Broadmeadow course proper, which re-opened in February 2017.
"There's certainly been an appetite at provincial racing association level to see an increase in prizemoney for our feature races, but they are obviously taking it to another level and it's very exciting for all of the stakeholders," Benson said.
The new race and meeting status could also be a welcomed boost for the NJC, which recovered from a loss of $1,007,169 in the 2016-17 financial year when it struggled with costs attached to maintaining the sand-based main course.
In 2017-18, the NJC curbed spending to return a positive result of $613,756.
NJC chairman Geoff Barnett was excited about the quality of racing, the financial benefits for the region and the atmosphere The Hunter meeting could generate.
"For us to have possibly the leading horses in Australia, along with the best jockeys, racing here, it's going to be a real buzz," Barnett said.
"And getting a stand-alone Saturday, we could be turning over four to five times more than on a regular Newcastle Saturday, and that comes back into the industry.
"I'm picturing marquees in the centre of the track, right to the bottom end. I'm picturing it to be a great day."
Racing NSW chairman Russell Balding said: "These new race days will provide the chance for Newcastle and Wollongong to shine as the feature NSW meetings immediately following The Everest Carnival.
"Racing is a vital part of our social fabric and it is fitting that Newcastle and Wollongong as our next largest cities after Sydney will now have race days that they can be proud of.
"These meetings are a great opportunity for new racegoers in these cities to attend a feature event and see what racing is all about. Just as the Sydney public has embraced The Everest, we are confident that the Newcastle and Illawarra public will embrace The Hunter and The Gong as their race."
Photo Credit – Racing NSW CEO Peter Vlandys, Newcastle Jockey Club chairman Geoff Barnett, RNSW chairman Russell Balding and NJC CEO Matt Benson at Monday's announcement in Sydney. Picture: Supplied Racing NSW