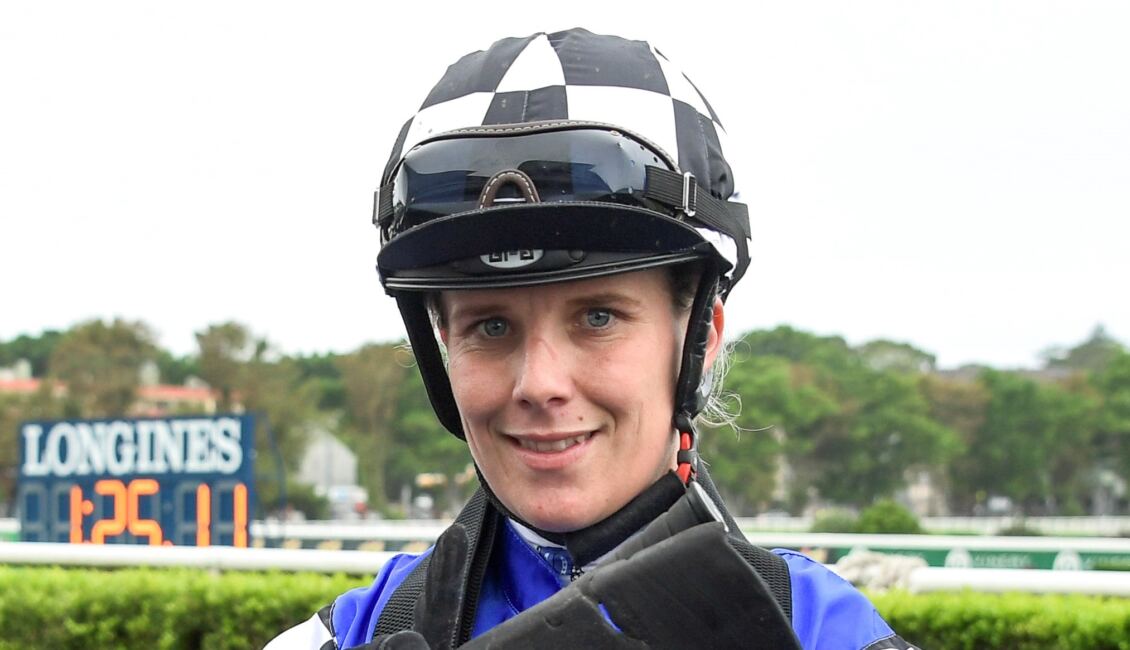 Sam On Comeback Trail
Talented Newcastle apprentice Samantha Clenton has been given a clearance to return to race riding after a frustrating time on the sideline. Clenton's last ride was at Scone on May 15, 2020 and at the time she had ridden 89 winners for the 2019-20 season.
She was in great form and appeared certain for the first time in her career to reach a century of wins in a season. Clenton was on cloud nine on May 15, 2020 before she pulled up with severe back pain. She had ridden The Bopper to victory in the $104,000 Inglis Challenge earlier in the day.
Clenton has had back problems which stemmed from a horrific fall at Scone in October 2016 which left her with six fractured vertebrae. She returned to race riding more than two years after the Scone fall and while on the sideline Clenton gave birth to her son.
In September 2020 she had surgery to shave a disc and remove metal supports from her back. A post-surgery infection forced her to spend a week in hospital. Two weeks later she had a clean up operation. She received a medical clearance to return to the saddle in early January and she immediately retuned to track work and barrier trials.
Clenton discussed her progress in the early weeks of February "I won't be riding in races for a while as my fitness level is not good and I need to lose weight. I have only ridden in 20 trials to date. My comeback will be guided by my master Kris Lees. When he believes I am fit enough and ready I will ride in races" Clenton said.
The lady's career has been dogged by race falls since she was first apprenticed in Port Macquarie to Marc Quinn in 2011. Her apprenticeship has been extended to November this year and after the conclusion of her apprenticeship Clenton would love to become one of Lees stable riders.
Lees Wins Another Provincial Series
Newcastle's premier trainer Kris Lees captured his second Sky Racing Provincial Summer Series when his mare Itz Lily overcame a wide run in transit to win the final at Wyong on January 2. In a Lees trifecta, the winners stablemate Spanish Point and Game Of Thorns filled the minor placings. Both Itz Lily and Game Of Thorns are raced by the trainers biggest clients Australian Bloodstock.
In 2020 the Provincial Summer Series Final was own by the Australian Bloodstock owned and Lees trained Occupy. The 2020 Final was held at Gosford "it was a good effort by the mare as she was three wide all the way. Itz Lily revelled in the heavy going when Alysha set her alight near the 1400m. She has really found form and she will head to the Magic Millions Day on the Gold Coast. The Summer Series has been welcomed by provincial trainers. Its great" Lees said.
Newcastle Premierships
The Newcastle Jockey Clubs 2020-21 Trainers and Jockeys Premierships had reached an interesting stage at the halfway mark of this season. Following Newcastle only race meeting during the month of January (the30th) which is the halfway mark, the leaders of the major premierships have never been there before.
In the Trainers Premiership Kim Waugh led on 11 winners two ahead of Kris Lees and Chris Waller.
In the Jockeys Premiership Christian Reith led with 13 winners three ahead of Keagan Latham and defending champion Andrew Gibbons on nine winners. Tyler Schiller led the Apprentices Premiership with 5 winners one ahead of Mikayla Weir.
Deamer On Fire
Newcastle's third generation trainer Jason Deamer enjoyed a terrific strike rate in the latter part of 2020. With the majority of his stables occupied by Dynamic Syndications horses, Dreamers winner on Boxing Day Awesome Lad was the trainers seventh in his past twenty runners and all owned by Dynamic.
Deamers grandfather Carl was a successful jockey at Newcastle and Jason's father John was also successful as a jockey and trainer. Jason was apprenticed to his father before transferring to the late great Jack Denham at Rosehill. He rode plenty of winners before retiring at a young age to take up training in his hometown.
Gibbons Junior On Fire
Nineteen year old Dylan Gibbons great start to his riding career has seen Danny Greer who take his rides, swamped with offers for the teenagers services at Country meetings. Gibbons only had his first ride at the end of the 2019-20 season and in the first half of the current season had ridden 29 winners.
A mature 19 year old apprenticed to Kris Lees, Gibbons has a great attitude and he has been applauded for the manner in which he relates to connections following a race.
Christian On Fire
Christian Reith has never hidden his admiration for the Newcastle track, in fact in a media interview in late January he described the Newcastle track as the best in New South Wales. Reith is enjoying a very successful season since he decided to make himself available to ride on the provincial and country meetings.
In late January Reith rode six winners in a week at Newcastle. On January 30 the race meeting was abandoned after race four due to poor visibility. Reith rode the first three winners. On February 6, he again rode three winners. After the treble on that day, he had ridden 45 winners in six months and one week of the season.