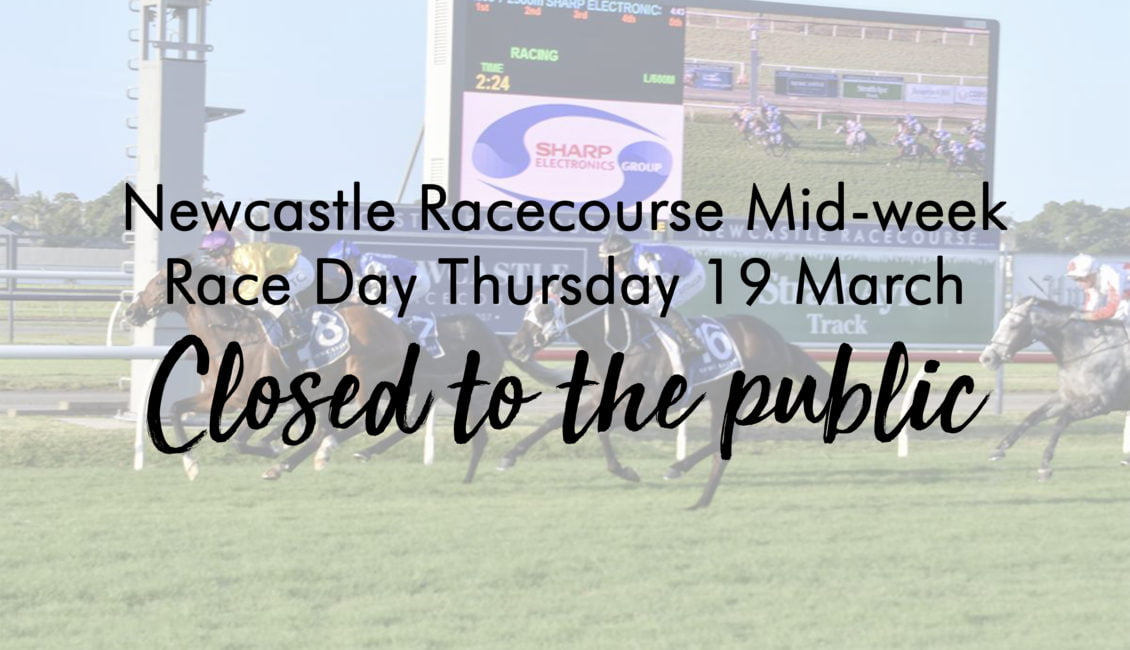 PUBLIC NOTICE
In response to current Federal Government Guidelines and with the aim to protect the health and wellbeing of racing industry participants, Newcastle Racecourse mid-week race day this
Thursday 19 March will be closed to the public.
Racing will be broadcast on Sky Channel and Sky Sports Radio as per usual, and entry to the course will be restricted to industry participants and officials only.
Newcastle Jockey Club is committed to ensuring the club does all it can to protect the health and safety of all industry participants and appreciates your understanding and support.