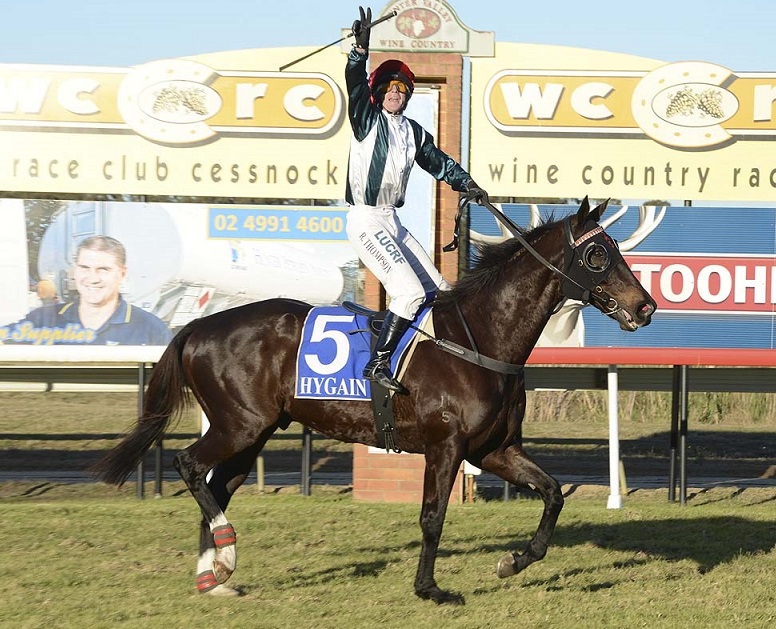 By Ray Hickson
Photo: Bradleyphotos
He's regarded as one of the true gentlemen of racing and in typical Robert Thompson style his retirement from the saddle has come without fuss. But it deserves plenty of fanfare. After more than 48 years in the saddle, on Monday the legendary jockey, who was inducted in the Australian Racing Hall Of Fame in 2015 and awarded an OAM the same year, quietly called time on a career that realised an Australian record 4447 winners.
The 63-year-old's last ride was on July 3 at Port Macquarie and he said on Sky Sports Radio on Tuesday that retirement had been on his mind for a while but when Covid caused him to abandon plans to attend the Cairns Amateurs in September he decided it was the right time.
"Twelve months ago I knew I had one more round in me with all the travelling and the wasting,'' Thompson said.
"After 49 years I've had a good innings, I knew it had come to an end. When I couldn't get up there (to Cairns) that put the final nail in."
Thompson's first ride was in April 1973 at Newcastle, it was on one of his grandfather's horses and it wasn't particularly fast.
"I was only 14 and 9 months old at the time. The ambulance was tipping at me all the way trying to make me go faster,'' he said.
He didn't have to wait long for his first winner, that was a horse called It's Regal at Wyong later in the same month. Thompson's last winner was Contributingfactor at Port Macquarie in April this year.
One of the many things that's remarkable about Robert Thompson is he could always tell you where his tally of winners stood.
He regards Romantic Dream as the best horse he's ridden and the seven Group 1 wins among his 4447 winners is an achievement he's proud of given he's a 'country boy'.
It carries no status other than to those who win it but the Jungle Juice Cup, which was run on Thompson's home track at Cessnock until the course's closure, is synonymous with Thompson.
He won it 11 times and tells an amazing story about his first winner of the race, a horse called Top Hat Joe in 1982. Trained by his father Arthur, the horse travelled a lot more than the 1350m of the race.
"A lot of people don't believe me but I actually rode the horse to the races that day and it won the Cup a few hours later,'' he recalled.
"It played up that badly on the truck dad had to take him off and he said 'you better throw the saddle on and ride him over'.
"We lived the other side of town but as the crow flies it was only about two and a half miles to the track. I had to ride him through the open cut and through the bush.
"He didn't play up coming home, he got on the truck and got a ride home."
Thompson said his plans for the future include travel with his wife Jenny. He's seen plenty of the country's racecourses but has rarely stayed long beyond his riding commitments.
"When the opportunity comes Jenny and I would love to travel around our lovely country,'' he said.
"I've been lucky enough to ride in every state, a lot of times you just fly in and fly out."
As for the response to his retirement, Thompson said "it's been lovely".