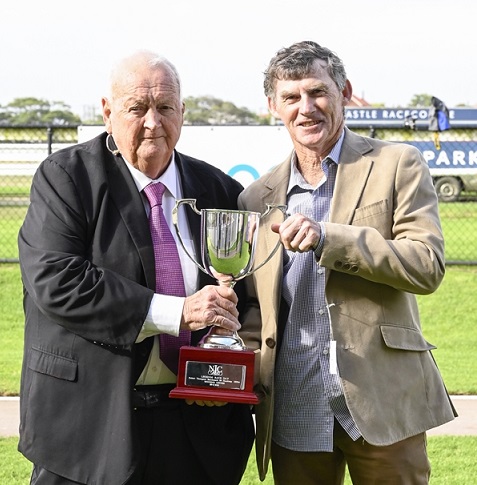 The Legend Retires
Australian Newcastle Hunter Hall Of Famer and Newcastle Jockey Club 'Legend' Robert Thompson retired from race riding after an incredible career in the saddle. The Cessnock based Thompson has set a record on the track that is difficult to believe will ever be equalled. He rode 4447 winners in a career that began when he was a 14 year old apprentice in 1973. More winners by far than any jockey in Australia's history.
Racing NSW's CEO Peter V'Landys AM praised the champion jockey when Thompson announced his retirement on November 29. "When someone speaks of a gentleman of the turf at the top of this list would be Robert Thompson. Robert has been a highly successful jockey breaking many records and longevity and dedication to the sport is renowned.
He is not just a champion jockey Robert is a champion person and admired by every jockey that crosses his path and we wish him well in his next phase of life" V'Landys said.
Some of the highlights of Thompsons career include the following:
4447 Winners
Member Of The Order Of Australia (AM) in 2015
Inducted into Australian Racing Hall Of Fame 2015
Inducted into Newcastle And Hunter Hall Of Fame 2017
Represented Australia in International Series in New Zealand, Korea, Singapore and Malaysia
7 Group 1 Winners
Won 11 Jungle Juice Cups and 6 Cessnock Cups
In 2008 Broke Jack Thompsons Australian record of 3322 winners
Thompsons late father Arthur was a successful trainer and RT made the following comments "Working alongside my father all my life was the highlight of my career. Romantic Dream was the best horse that I rode and Peter Cook and Wayne Harris were the best jockeys I rode against.
I am 63 and I am sick of the travelling so I have decided to call it a day. My wife Jenni and I have three lovely grandchildren and we want to spend more time with them" the iconic figure said.